Cat6e
Network cable is used to connect and transfer data between computers and a network. SisoTT can supply CAT5, CAT6 and CAT7,ect.
Catalog
Warranty
Contact us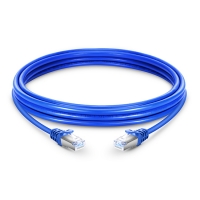 Product Applications:
10Base-T、100Base-T4、100Base-TX、100Base-VG-ANYLAN、155Mbps-ATM、622Mbps ATM、1000Base-T、1000Base-TX、10GBase-T
Standards:
YD/T 1019-2013 ISO/IEC11801, ANSI/TIA/EIA-568-C, UL444(Apply to Indoor Data Cable), IEC61156
Operating Temperature:
-20℃~﹢60℃
We have different Crystal head suitable for all the data cables.