General Patch Cord/Pigtails
Patch cables are used in two major application areas: computer work station and optical cross connect distribution center.SisoTT can provides various types of fiber optic patch cables.
Catalog
Warranty
Contact us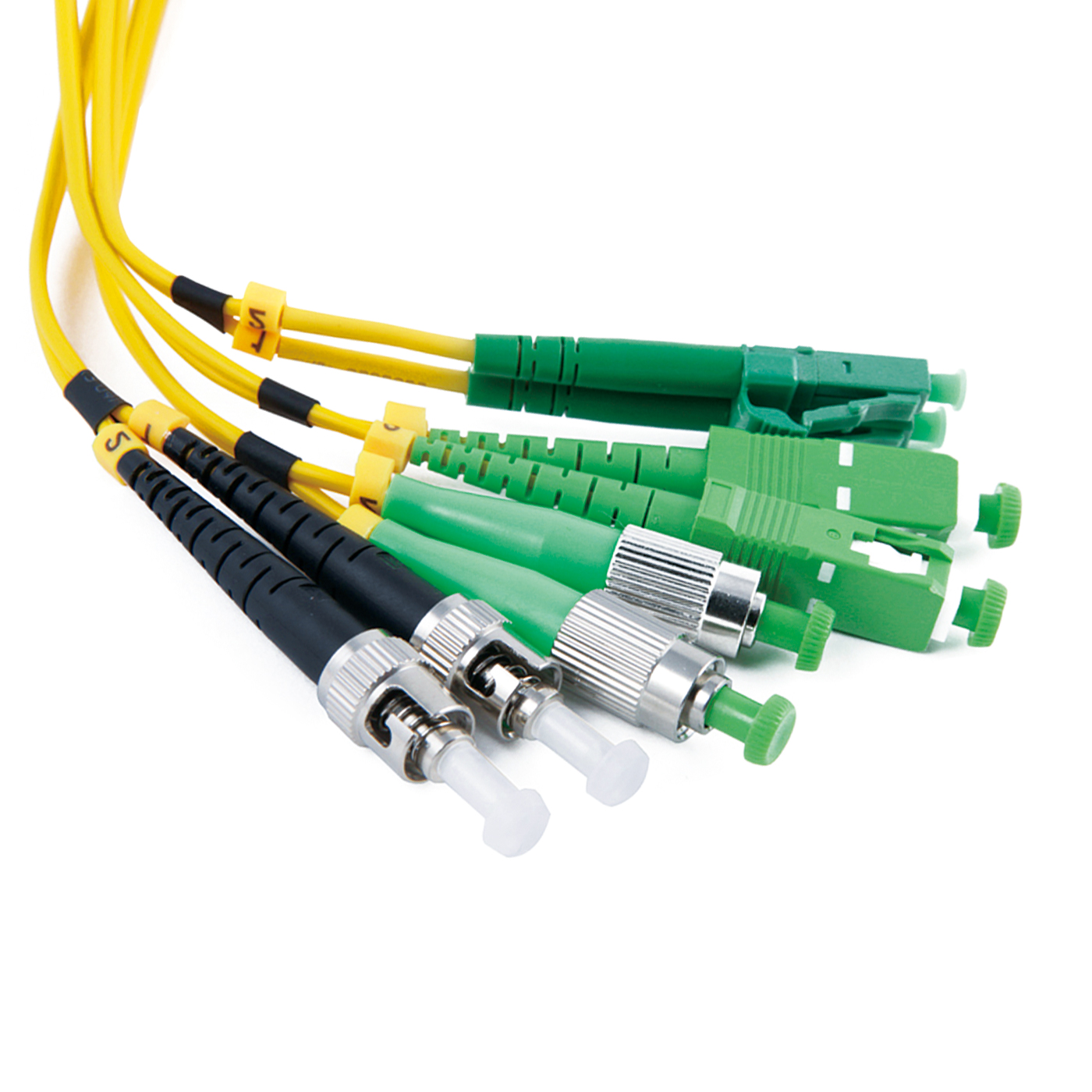 Product Description:
Connectorzed cable assemblies are cord-type fiber optical cables terminated with connectors at both end. The type of cable fiber and connector and the length of the patch cords can be freely specified by the customer as shown below. Pigtails are used for terminating fiber optical cables by splicing them the fibers of the cable and connecting the other end, which supplied with a connector to a patch panel or directly to equipment.
Product Features:
Low insertion loss, high return loss
High dense connection, easy for operation
High credibility and stability
Good in repeatability and exchangeability
PC/UPC/APC polishing are available in Zirconia ceramic ferrule
Simplex and duplex patch cords and pigtails are jacketed with Kevlar sheath member, aramid yarns and Flame Retardant PVC material
Every cable assembly is 100% tested and guaranteed to meet all specification
Identification label provides complete description of IL and RL.
Customer Lengths and connectors are available upon request
G652 and G655 and G657A fiber, LSZH, Plenum and Hytrel cables available
Product Specifications:
Parameter
Unit
FC, SC, LC,ST,MU,DIN,D4,MPO, SC/APC,FC/APC,LC/APC,MU/APC Duplex MTRJ/Female, MTRJ/Male
SM(9/125 SMF-28 or equivalent OS1)
MM(50/125,62.5/125(OM2&OM1),
50/125,10G(MM) OM3
PC
UPC
APC
PC
Insertion loss(typical)
dB
≤0.3
≤0.2
≤0.3
≤0.2
Return loss
dB
≥45
≥50
≥60
≥30
Operating wavelength
nm
1310, 1510
Exchangeability
dB
≤0.2
Vibration
dB
≤0.2
Operating temperature
℃
-40~75
Storage temperature
℃
-45~85
Cable Type
Simplex or duplex
(zip cord) φ3.0, φ2.0, φ0.9,PVC or LSZH