Fiber Cable
Optical Fiber Cable is applied to direct buried/aerial/duct and access network, fiber to the Home. SisoTT can provide all kinds of fiber cable depending on customer's needs.
Catalog
Warranty
Contact us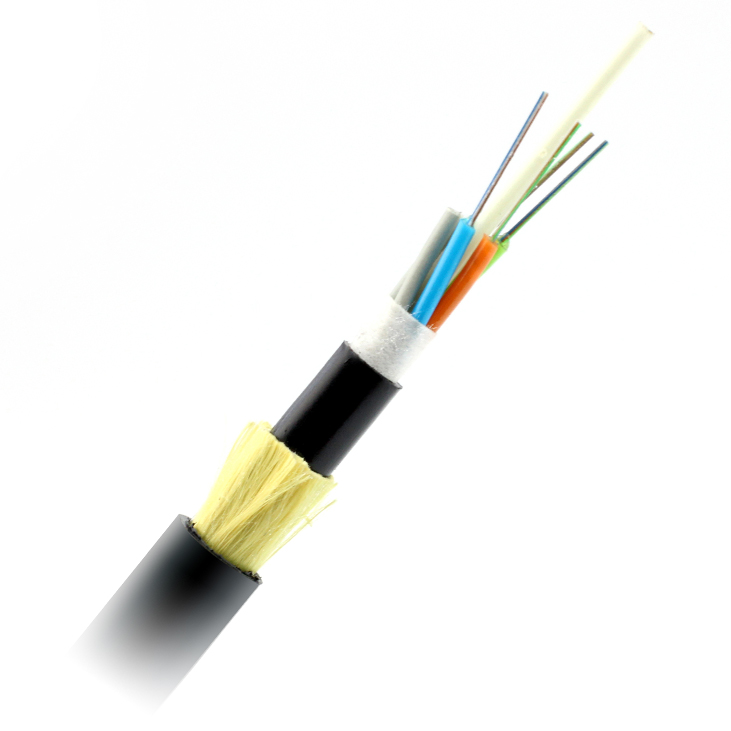 Product Description:
SISOTT can provide outdoor fiber optical cables applied in duct, aerial, direct-buried applications, indoor fiber optical cables, FTTH cables etc. with different cores and structures such as bunched and ribbon recording to customer's requirement; SM (G.652D, G.655, G.657A fiber) and MM are available; Various sheath like LSZH, PU, PVC, Plenum, and Hytrel options; Steel wire/FRP as strength member.
Fiber optical cable is composed of many fibers enclosed in protective coverings and strength members. Fiber can be SM or MM. Common features for fiber optical cable include puplariztion maintaining, graded index and metallization. SISOTT can provide
outdoor fiber optical cables
,
indoor fiber optical cables
,
FTTH cables
and so on with different cores and length.
Product Classification list:
| Part No. | Description |
| --- | --- |
| GYTA | GYTA The Duct and Non Self-Supporting Optical Cable |
| GYTS | GYTS The Duct and Non Self-Supporting Optical Cable |
| GYFTY | GYFTY The Duct and Non Self-Supporting Optical Cable |
| GYFTA | GYFTA The Duct and Non Self-Supporting Optical Cable |
| GYFTS | GYFTS The Duct and Non Self-Supporting Optical Cable |
| GYXTW | GYXTW The Duct and Non Self-Supporting Optical Cable |
| GYTY53 | GYTY53 The Armored Buried Optical Cable |
| GYTA53 | GYTA53 The Armored Buried Optical Cable |
| GYFTY53 | GYFTY53 The Armored Buried Optical Cable |
| GYFTA53 | GYFTA53 The Armored Buried Optical Cable |
| GYTA33 | GYTA33 Steel Wire Armoring Optical Cable |
| GYTA333 | GYTA333 Steel Wire Armoring Optical Cable |
| GYFTY73 | GYFTY73 All Dielectric Strengthen Optical Cable |
| ADSS Single | Single Protector ADSS, All Dielectric Self-Supporting Aerial Cable |
| ADSS Double | Double Protector ADSS, All Dielectric Self-Supporting Aerial Cable |
| GYDTA | GYDTA Optical Fiber Ribbon Cable |
| GYDTS | GYDTS Optical Fiber Ribbon Cable |
| GYDXTW | GYDXTW Optical Fiber Ribbon Cable |
| GYTC8Y | GYTC8Y Self-Supporting Optical Cable |
| GYTC8A | GYTC8A Self-Supporting Optical Cable |
| GYTC8S | GYTC8S Self-Supporting Optical Cable |
| GJFJBH | GJFJBH Duplex Figure '8' Cable |
| GJPFJH | GJPFJH Cabling Cable |
| GJPFJH | GJPFJH Combined Cabling Cable |
| GJBFJH | GJBFJH Break-out Cable |
| GYFJH | GYFJH Φ7. 0 RRH Fiber Optical Cable |
| GYFJZU | GYFJZU Wild Combat Cable |
| GJXJH, GJXFJH | Indoor Cabling Invisible Bow-Type Drop Cable (GJXJH, GJXFJH) |
| GJXH, GJXDH, GJXFH, GJXFDH | GJXH, GJXDH, GJXFH, GJXFDH, Indoor Cabling Bow-Type Drop Cable |
| GJXH, GJXFH | GJXH,GJXFH, Indoor Cabling Bow-Type Drop Cable |
| GJYXCH, GJYXDCH, GJYXFCH, GJYXFDCH | GJYXCH, GJYXDCH, GJYXFCH, GJYXFDCH, Outdoor Cabling Bow-Type Drop Cable |
| GJYXCH, GJYXFCH | GJYXCH, GJYXFCH, Outdoor Cabling Bow-Type Drop Cable |
| GJFJH, GJYFJCH | Rotundity Drop Cable |
| GJYXH03, GJYXDH03, GJYXFH03, GJYXFDH03 | Duct Bow-Type Drop Cable |