High Speed Cables
High Speed Cable is a kind of optical transceiver assembly widely applied in storage area network, data center,and high-performance computing connectivity. SisoTT can provide active DAC,passive DAC,active optical cables(AOC) and breakout cables.
Catalog
Warranty
Contact us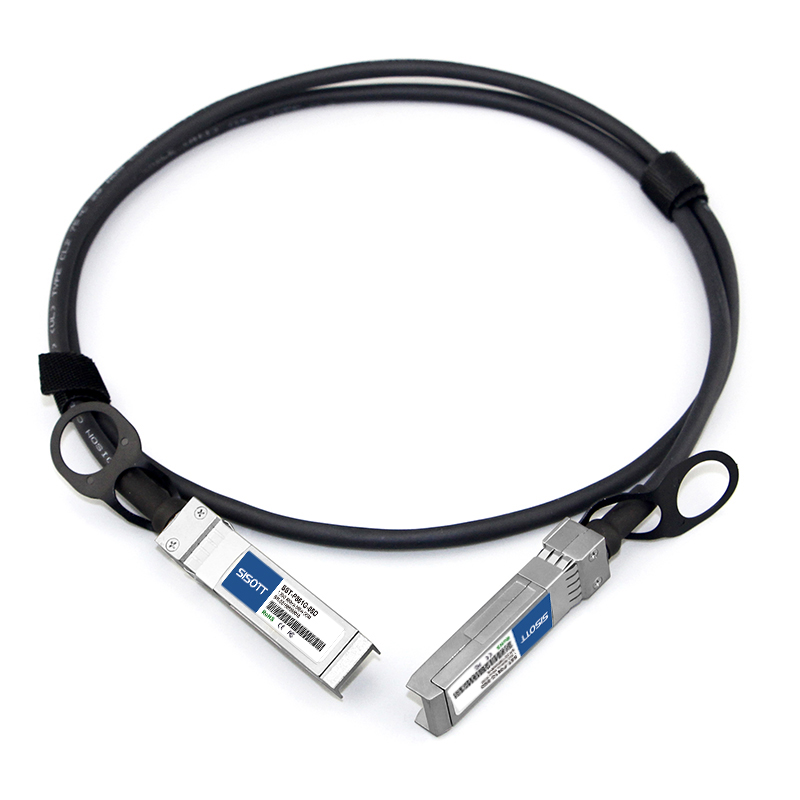 Product Description:
SISOTT active and passive
Direct Attach Cable(DAC)
and
Active Optical Cable (AOC)
accelerate storage, data, and high-performance computing connectivity. Our complete product line includes SFP to SFP cables, SFP+ to SFP+ cables, XFP to XFP cables, QSFP cables, QSFP+ cables, QSFP28 Cables, CX4 cables, Mini SAS cables, Infiniband cables; 24AWG/28AWG/30 AWG; customized lengths up to 12meters.
Product Classification List:
DAC(Direct Attach Copper Cable)
Product
Description
100G QSFP28 DAC
Form factor: QSFP28 to QSFP28
QSFP28 to 4*25G SFP28 breakout DAC
Max distance: 3 meters
Data rate : 100 GB/s (4 x 25.78 GB/s)
Operating temperature: Commercial and Industrial
Application: 100GbE,QDR Infiniband
40~56G QSFP+ DAC
Form factor: QSFP+ to QSFP+
QSFP+ to 4 SFP+ breakout DAC
Max distance: 10 meters
Data rate : 40Gbs and 56Gbs
Operating temperature: Commercial and Industrial
Application: 40GbE,QDR Infiniband,SAS & Fiber Channel
10G SFP+ DAC
Form factor: SFP+ to SFP+
Max distance: 10 meters
Data rate : Multi-Gigabit up to 10.5Gbps,
backward compatible to 1Gbps
Operating temperature: Commercial and Industrial
Application: Ethernet, Fiber Channel
AOC(Active Optical Cable)
Product
Description
100G QSFP28 AOC
Form factor: QSFP28 to QSFP28
Max distance: 70m on OM3 (MMF) and 100m on OM4 (MMF)
Data rate : 100 GB/s (4 x 25.78 GB/s)
Operating temperature: Commercial
Application: 100GbE,QDR Infiniband
40G~56G QSFP+AOC
Form factor: QSFP+ to QSFP+
QSFP+ to 4 SFP+ breakout AOC
QSFP+ to 8*LC Connectors breakout AOC
Max distance: 100m on OM3(MMF) and 150m on OM4 (MMF)
Data rate : 40Gbs and 56Gbs
Operating temperature: Commercial
Application: 40GbE,QDR Infiniband,SAS & Fiber Channel
10G SFP+ AOC
Form factor: SFP+ to SFP+
Max distance: 100 meters
Data rate : From 1G to 11.3Gbps
Operating temperature: Commercial
Application:1&10GbE, 1*QDR Infiniband, Fiber Channel