Active Optical Cables
High Speed Cable is a kind of optical transceiver assembly widely applied in storage area network, data center,and high-performance computing connectivity. SisoTT can provide active DAC,passive DAC,active optical cables(AOC) and breakout cables.
Catalog
Warranty
Contact us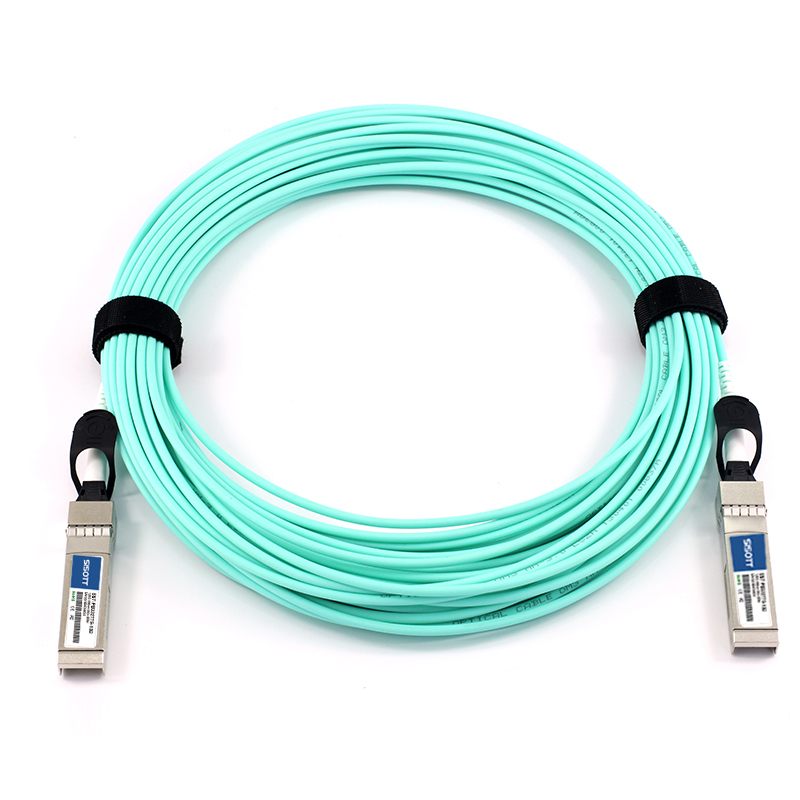 Product Description:
SISOTT Active Optical Cables (AOCs) are the industry's best optical solution for connections of 100 meters or less. They are ideal for data center, storage network, and high performance computing applications.Length: from 1m to 100m. Also customization is acceptable.
Product Classification List:
| Part No. | Description |
| --- | --- |
| SSH-AOCX-SFP+-S | 10G SFP+ to SFP+ Active Optical Cable x Meters x=1,2,3...100 |
| SSH-AOCX-QSFP+-S | 40G QSFP+ to QSFP+ Active Optical Cable x Meters x=1,2,3...100 |
| SSH-AOCX-QSFP+/8LC-S | 40G QSFP+ to 8*LC connectors Active Optical cable x Meters x=1,2,3...100 |
| SSH-AOCX-QSFP+/4SFP+-S | 40G QSFP+ to 4*10G SFP+ Active optical cable x Meters x=1,2,3...100 |
| SSH-AOCX-QSFP+/4SFP+-S | 100G QSFP28 to QSFP28 Active optical cable x Meters x=1,2,3...100 |
| SSH-AOCX-QSFP28/SFP28-S | 100G QSFP28 to 4*25G SFP28 Active optical cable x Meters x=1,2,3...100 |